Blog |

Newsletter
Simplifying Auto Lending
Interested in Purchasing a New Car?
Buying a vehicle is an extensive process, from searching for your ideal car, to securing financing that meets your needs, and all the price and financing haggling that may come in between. Your Credit Union is here to make the entire process quicker and easier for you, so you can avoid the headaches and hit the road.
Not sure where to begin in your search? Start at our TrueCar page. Our partnership with TrueCar lets you search for the new or used vehicles, lock in your price including incentives and discounts, and secure your financing with your Credit Union without even stepping foot in the dealership.
You can also turn to TrueCar to assist in selling your current vehicle. After answering some simple questions about the vehicle, TrueCar can help you determine the value and get an offer from a local dealer today.
Even if you prefer seeing cars in person at the dealership, you can shop with confidence when you walk in with a pre-approval for a loan from your Credit Union. Fill out the quick and easy application online at https://freedomcu.org/loans-credit/auto-loans/ agree to the loan amount, rate, and terms, and then have your check in hand ready to buy. Getting pre-approved puts you in the driver's seat and let's you focus on finding the best car for you without all the other hassle.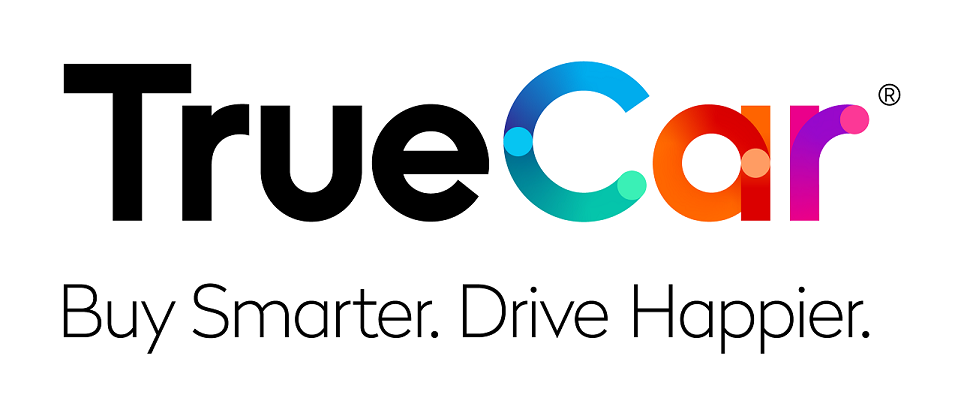 Looking to Save Money on an Existing Auto Loan?
Once you own your vehicle, there are also ways you can save. If you financed elsewhere and would like payments that better fit your budget, refinancing is a simple way to reduce monthly payments. Regardless of if you have owned your vehicle for many years or just a few, we have made it easy to see if we can save you money.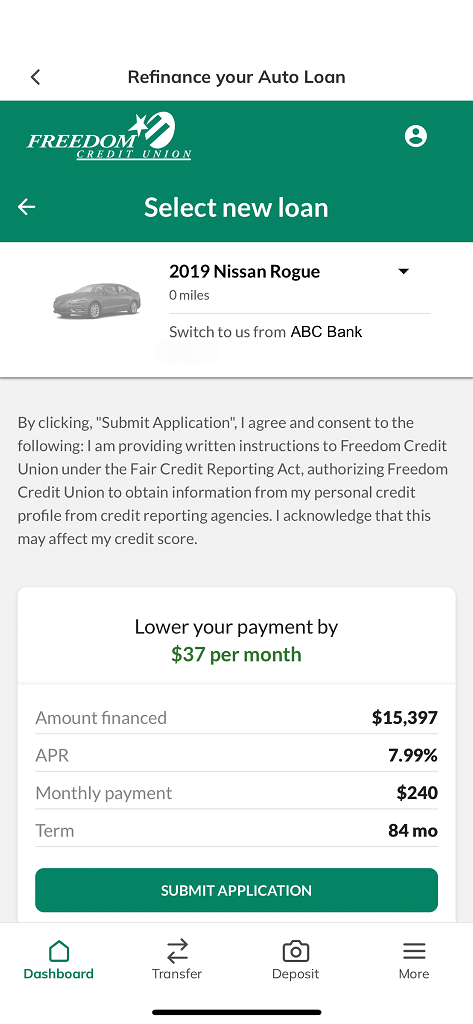 To get started, simply log in to Online or Mobile Banking and visit the "Refinance Your Auto Loan" section.
Fill out the information and you can see if there are any offers that make sense to save you money without a hard credit pull. If an offer makes sense, you can quickly and easily submit your application. Sometimes, you are in the best possible situation, other times we can provide you with options to refinance and save on your monthly payments or possibly pay off your loan faster.
Along with these great online tools, our team of experts is here to help. Contact us at 215-612-5900 and a Member Services Representative can guide and assist you with your banking and auto borrowing needs.