Blog |

Newsletter
In Memoriam, Crystal Barnett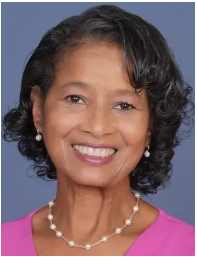 It is with a heavy heart that we announce the passing of one of our long time Board Members, Crystal Barnett.
Crystal was a member of Freedom Credit Union since 1980. Crystal served as a volunteer for the Supervisory Committee for over 25 years and in 2019, she was appointed to our Board of Directors where she continued to serve until her passing.
Crystal graduated from West Catholic for Girls High School in 1975 and later attended Cheyney University, graduating in 1979 with a bachelor's degree in special education and a minor in psychology. In 1993, Crystal obtained her master's degree in special education from Rowan University. Crystal's career began in January 1980, as a special education teacher at Samuel Fels High School within the Philadelphia School District. She later served as a staff representative for the Philadelphia Federation of Teachers (PFT). After 39 years of service, Crystal retired in June 2019.
"Crystal was extremely dedicated to Freedom Credit Union and was committed to our overall mission," said Dr. Christopher McGinley, Chairman of the Board. "She was kind, compassionate and cared about everyone she met. Our thoughts and prayers are with Crystal's family and friends during this difficult time."