Blog |

Newsletter
Contactless Technology is Here!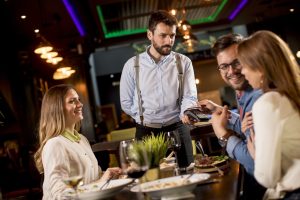 We are excited to share that contactless card technology is here! If you recently received a new VISA® credit or debit card, you are likely carrying this tap and go technology in your wallet now. If you have a VISA® credit or debit card currently that does not have the contactless symbol, you will receive a new contactless card around when your current card expires. If your expiration date is awhile out and you would like to get a contactless card, contact us.
How do you know if a card is contactless?
You will see this symbol with three curved lines on a card: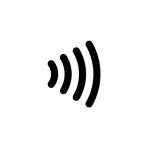 How does it work?
When you are checking out at a merchant, many card readers will instruct you to swipe, tap, or insert your card. You can tap your card in a designated area of the payment device and a one time code generates behind the scenes which allows the card to "speak" to the payment reader and complete the transaction. This quick, easy, and secure technology allows you to pay in seconds, and is especially convenient when your hands are full.
Is it secure?
Yes-the technology used for contactless cards requires the card to be presented within 2 inches of a payment reader and accompanied by the one time code that generates during a transaction. This means that these cards are not easy to skim, compared to past contactless technology.
What if a merchant does not take contactless payments yet?
No worries, all Freedom CU credit and debit cards also have chip and mag swipe technology as well, allowing for many ways to pay.
TIP: Set up Mobile Wallet for even more convenience
If you love the convenience of tap and go payments, you will love having your Freedom CU VISA® credit and debit cards in your mobile wallet. Simply add your card in Apple Pay or Google Pay for another quick and easy payment option for in person and virtual transactions. Mobile wallets provide a secure way to pay if you leave your wallet at home or prefer to use your phone or smart watch over physical cards.
TIP: Freeze and unfreeze your card right in your Freedom CU mobile app
If you misplace your card, no need to stress! With card controls on the Freedom CU mobile app, you can deactivate your card until you find it, and then reactivate it immediately! If you discover that it is truly lost or stolen, contact us to get a new card.