Blog |

Newsletter
2023 Tax Season is Here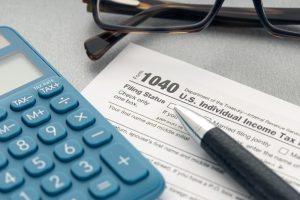 Tax season is here and along with it comes opportunity for fraudsters to attempt to take advantage of individuals. IRS scams come in a variety of forms. Scammers use mail, phone, email, texting, and more to defraud individuals and businesses and it is important to be alert and be aware when you find yourself on the end of one of these fraudulent communications. It is important to note that neither the IRS or Freedom Credit Union will contact you to request personal or financial information.
Read more about current tax payer related scams and how to protect yourself here: https://www.irs.gov/newsroom/tax-scams-consumer-alerts
If you met IRS reporting thresholds for 2022, your tax statements were mailed in January and are your official tax documents from Freedom Credit Union. To access your tax statement in Online Banking, select "Documents" under the expandable menu in the top right corner of the screen. In the Freedom CU mobile app, select the "More" menu on the bottom right corner, then select statements.